Park Air S4 IP Controller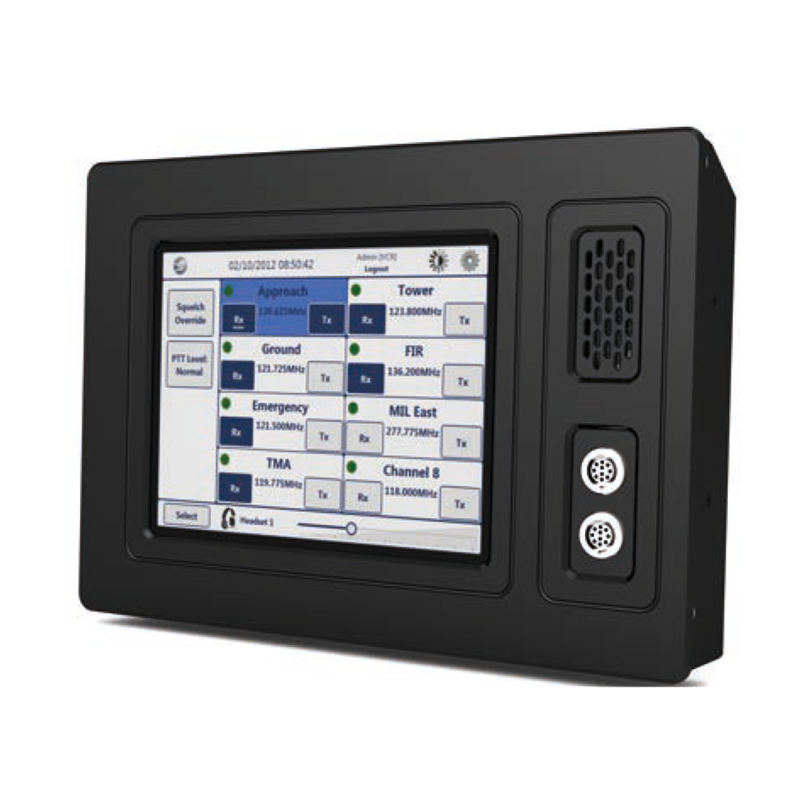 For voice over IP remote control
Park Air S4 IP controller delivers comprehensive remote operation of Park Air ground-to-air radios from single or multiple user positions.
The S4 IP controller includes a touch screen, dual headset sockets and integrated loudspeaker. The S4 IP controller is ideally suited for primary use, in small airports, as a fail-safe operation for large ATC systems, in airline dispatch offices and by emergency services.
The operator accesses all controls via a user configurable touch panel that is optimised for use in a control room. Controls via the intuitive graphical user interface include programming and recall of radio channels, monitoring of radio status and main/standby change-over.
The S4 IP controller uses a role based configuration whereby a user can log in as a particular role to carry out tasks. Roles are set up by an administrator; each role is configured to make specific channels and controller capabilities available.
Download Datasheet
THE BASIC PACKAGE INCLUDES
Touch Screen
Dual Headset Sockets
Integrated Loudspeaker
In-box Documentation
Call us on +44 (0) 1224 775717
CONTACT US
In the simplest configuration, a single S4 IP controller can be connected directly to a single radio channel providing full operational control. For more complex environments, up to ten S4 IP controllers can be connected to up to thirty two radios combined into main standby channels. Main/standby radio pairs are configured for automatic change-over with a manual override available to the operator. The S4 IP controller allows the channel frequency to be changed from a single action, thus ensuring all radios that comprise a channel are updated simultaneously.
Any one S4 IP controller can access up to eight radio channels; channels can be simultaneously selected for receive monitoring and separately selected for transmission, allowing reduced staffing during quieter periods. Additionally, operators can control key radio parameters such as transmitter power and receiver squelch threshold. Where multiple S4 IP controllers are used, each operator will receive relevant channel status indications such as "Busy" or "Ready".
The S4 IP controller, along with all Park Air radio products, utilises voice over internet protocol (VoIP) in accordance with the international standard for air traffic management, ED-137.
The S4 IP controller is based around a solid state industrial PC with integral touch screen. It is suitable for integration into a console, free-standing on a desktop or a variety of standard VESA mounting options. The integral design includes two front panel mounted headset sockets as support for two headsets. This allows the activity to be simultaneously monitored or controlled by a supervisor or trainer. An external foot switch PTT can be connected to the unit. The S4 IP controller is provided with dual dc inputs to allow main and standby power sources.
Full function control of up to eight radio channels per controller
Integration of up to ten controllers per radio
Colour touch screen operation
Desktop, console or VESA mounted
Dual Lemo headset sockets
Integrated loudspeaker