MOTOROLA ATEX (HAZARDOUS AREA)
In the harsh environment of the offshore industry where time and resources are limited, NET is proud to supply radio kits which are ready to be used immediately upon delivery on site.
Our radio kits are robust, smart, fit for purpose, well packaged and intrinsically safe. When opened on location by offshore crew, the lightweight, water-resistant transit case presents all components in a tidy, clean and professional manner. All necessary documents are included, with information presented in a relevant and easy-to-use manner.
The exclusive radio kits are packed in custom-fit Peli transit cases in an easy to use pull along trolley-bag which is approved for air transportation. The case has a custom-made foam inner lining which will accommodate up to eight complete radios with spare batteries, cases, straps, remote speaker microphones, headsets and a multi-way charger.
If you would like to talk about your hire requirements please call +44 (0) 1224 775717 or

For hire, NET supplies the very latest generation Motorola DP4401 ATEX radio with Lithium-ion ATEX approved battery as the benchmark product (Fig 1.0). Robust and reliable, the DP4401 is class IIC approved which meets the highest classification for safety. The radio is IP67 for water and dust ingress and is further protected by a heavy duty leather case as standard.
The radio also carries the exacting standard of MIL SPEC 810E. The lithium battery has more than enough capacity to see a 12 hour shift completed without the need to recharge or exchange batteries. The DP4401 ATEX radio also has an emergency button for critical safety applications.
The DP4401 ATEX radio combined with the 3M Peltor Blue-Line headset is the preferred day to day choice of the offshore professional (Fig 2.0)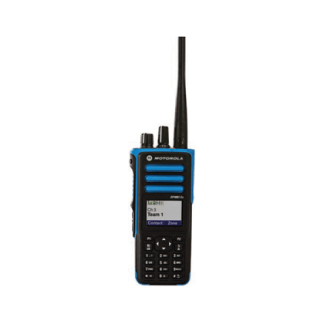 Fig 1.0 Motorola DP4000 Series Radio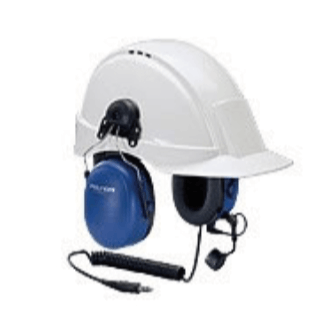 Fig. 2.0 3M Peltor Blue-line Headset
The Blue-Line headset from Peltor is designed to ensure clear, reliable communication in extremely noisy environments while providing vital hearing protection. This headset has twin shells and an acoustic design that not only allows for space for the ears, but has the best sound, quality and comfort. The microphone, with effective noise compensation, gives clear communication while supressing background noise. The Blue-Line incorporates "Quick Positioning" via a swivel boom for easy handling.
Remote Speaker Microphone
When a headset is not required, it is the preferred choice of offshore crew to use a remote speaker microphone (RSM). The latest modle of the Motorola ATEX RSM includes a clever volume control on the RSM fascia. This allows the user to turn down the volume when entering an office or accommodation area without the need to reach down to the radio. The RSM is noise cancelling and is fitted with an alarm button which can be enabled if required (Fig 3.0)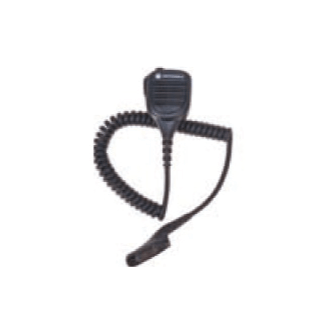 Fig. 3.0 Remote Speaker Microphone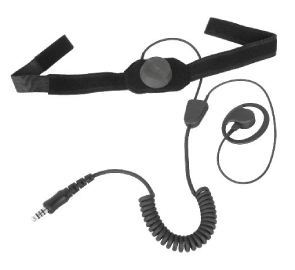 Swatcom is the ideal choice for very noisy environments or where breathing apparatus is required. The Swatcom 1 is an intrinsically safe, ATEX approved, waterproof and dust tight Press-To-Talk switch headset with a radio lead for the DP4401. The Swatcom is a modular product with a throat microphone and earpiece, which is comfortable, has excellent performance in very noisy environments and can be used with standard ear-defenders or with breathing apparatus masks (Fig 4.0 shows a typical Swatcom arrangement).
To complement our radio kits we utilise high quality six-way and single unit chargers.
These can be supplied in conventional 13 amp UK plug or ship's plug as required (Fig 6.0) These can be supplied in 240 volts or 110 volts as required.
Base stations are available in VHF Marine and UHF bands to complement the hand-portable radios.
All base stations are small and compact and have a built-in universal input power supply. Connection to the supply is via an IECC cable presented in 13 amp 3pin UK or ship's plug as required.
The antenna supplied is via a magnetic mount or fibreglass dipole with stainless steel clamps. Antenna cable is supplied in RG58 for lengths up to 20m and URM67 low loss for lengths over 20M. The antenna and cable length can be dictated by the customer with no impact on cost.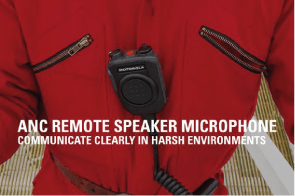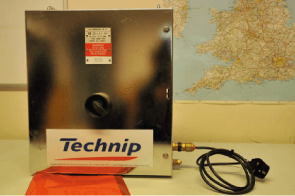 The NET repeater station is ATEX approved for Zone 2 applications.
This unit allows for increased coverage when a hand-portable radio has insufficient power to give clear communication for the job in hand. Powered via a universal input power supply, the unit will repeat up to the maximum permissible power of four watts in Zone 2. The unit has an integral back-up battery that will power the unit without charge for 72 hours. This makes the unit very versatile and easy to install to suit most applications. Various options of antenna can be provided with this system.
DIGITAL / ANALOGUE RADIOS