HERE FOR YOU 24/7
We know your radios are critical to your business- we're here for you 24/7 to keep them operational.
Call us now on 44 (0) 1224 775717
DIGITAL/ANALOGUE RADIOS
NET has a wide range of Motorola digital and analogue radios which we can install, maintain and service
for you.
ATEX HIRE
Need ATEX radios for potentially explosive environments? Prefer to hire? Talk to us about our ATEX range, whether you need short or long-term hire.
TELECOMS EXPERTISE
Motorola qualified for professional and commercial radio devices, MOTOTRBO capacity max, WAVE 5000, LTE devices, TETRA DIMETRA Express and TETRA devices.
PROUD TO INTRODUCE ... OUR CRANE RADIOS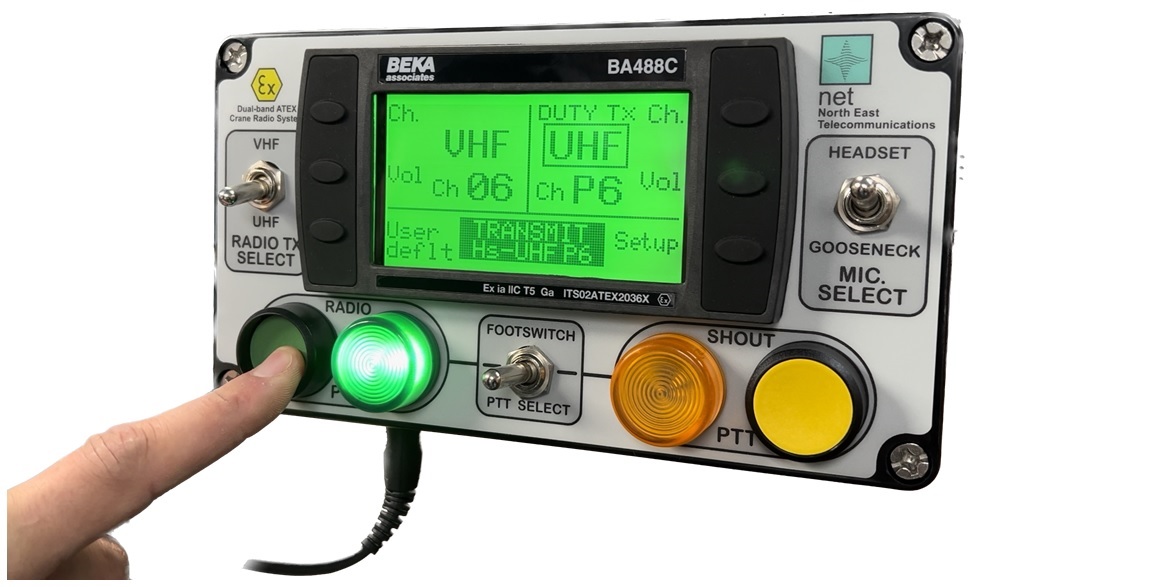 ATEX/Ex Operator Remote Control Unit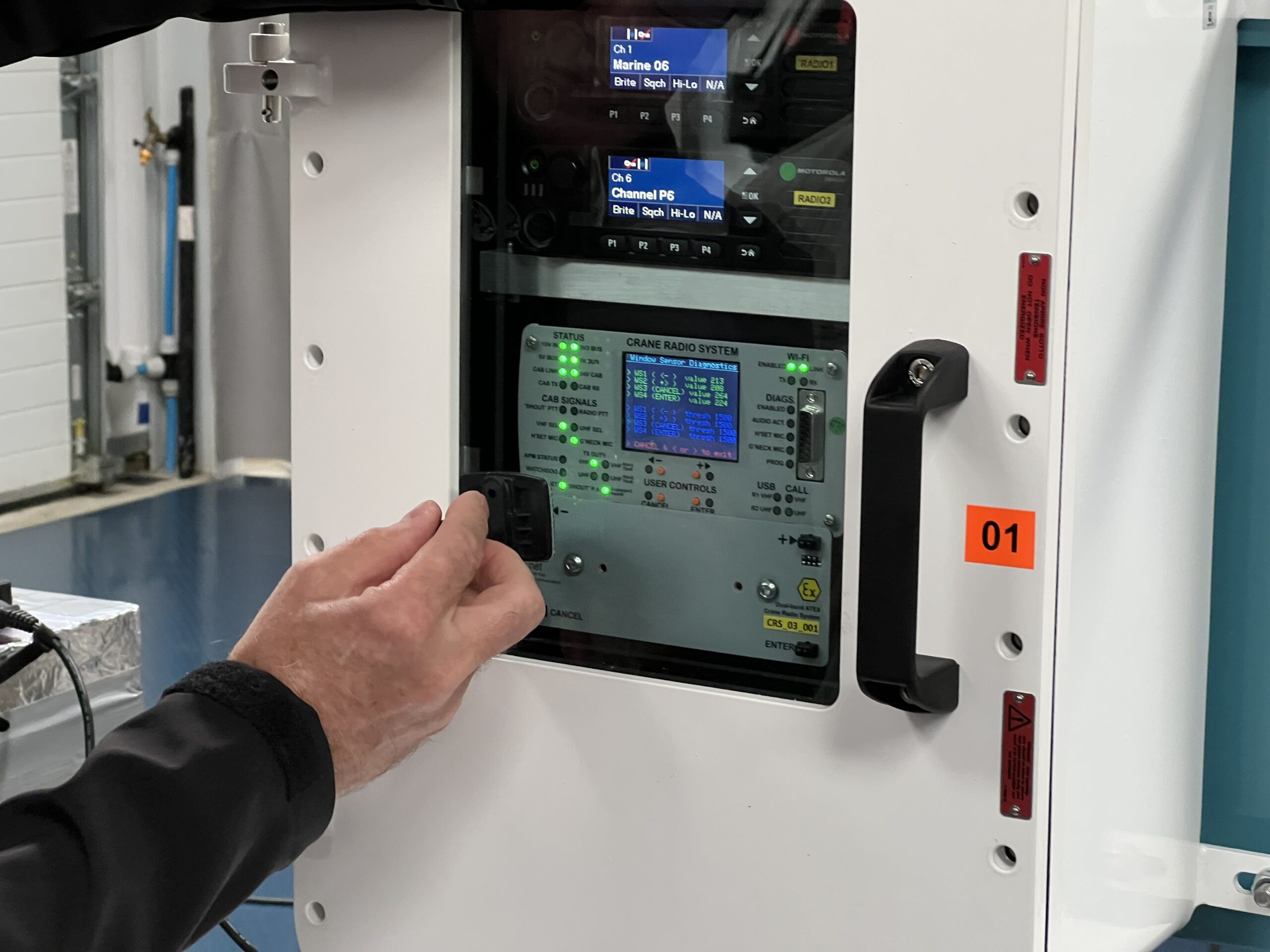 Monitor Controller while Ex box closed
DUAL BAND SAFE AREA CRANE RADIO SYSTEM
For over 20 years NET are experts in manufacturing Crane Radio Systems, providing best in class reliability and safety to support offshore operations.
This latest generation is a fully certified radio solution from an ISO9001 accredited supplier offering unrivalled support and service throughout the product life-cycle.
A fully certified digital two-way marine radio system covering VHF and UHF bands for installation in Zone 1 and Zone 2 hazardous areas where Safety is a priority and space is at a premium.
For cranes in non-hazardous locations, a safe-area version of the same system is also available with 316 stainless enclosed radios and controller and all operator settings accessed with a rugged, ergonomic rotary display and swipe interface.
KEY FEATURES
Compact, ergonomic operator's Remote Control Unit
Latest Motorola VHF + UHF digital radios for vessel and deck communication
Continuous ATEX EIRP monitoring
Integrated hands-free 25W 'Shout' PA system
System controller can be located in any location
Antennas outside the cab
Enhanced audio processing for user comfort and clearer communications
Certified turnkey system with option of client-specific documentation
Easy installation with pre-made cables
Warranty 24 to 36 months
Comprehensive system monitoring without opening Ex enclosure or hot work permit
Thru-window controller status screen
Diagnostics App*
* separate ATEX Wi-Fi laptop or tablet required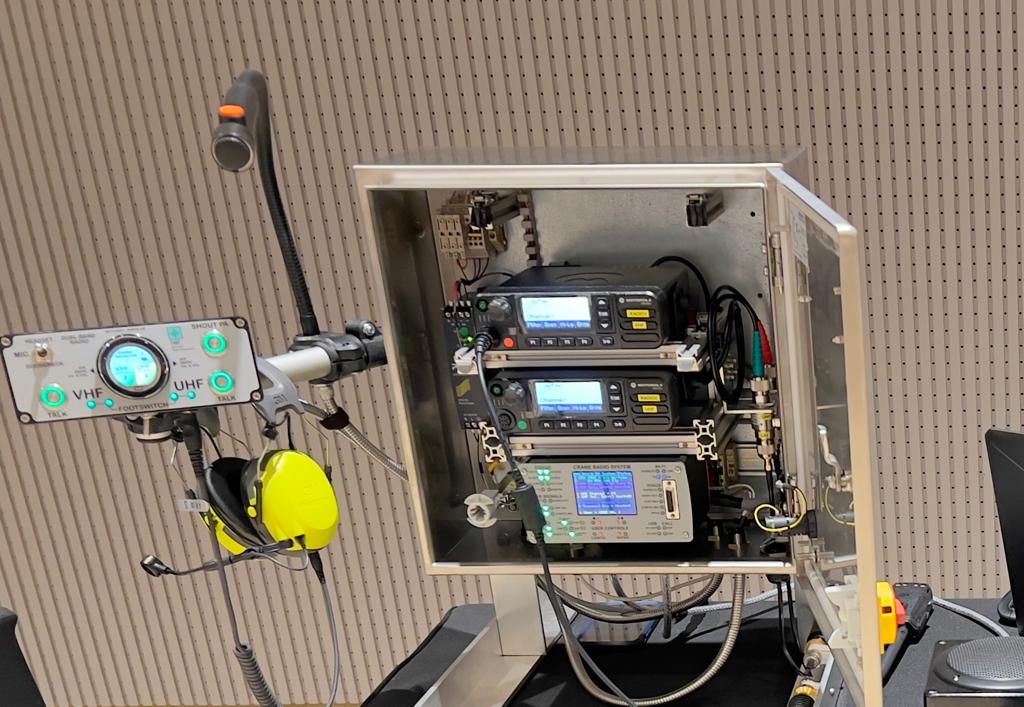 Safe Area Crane Radio System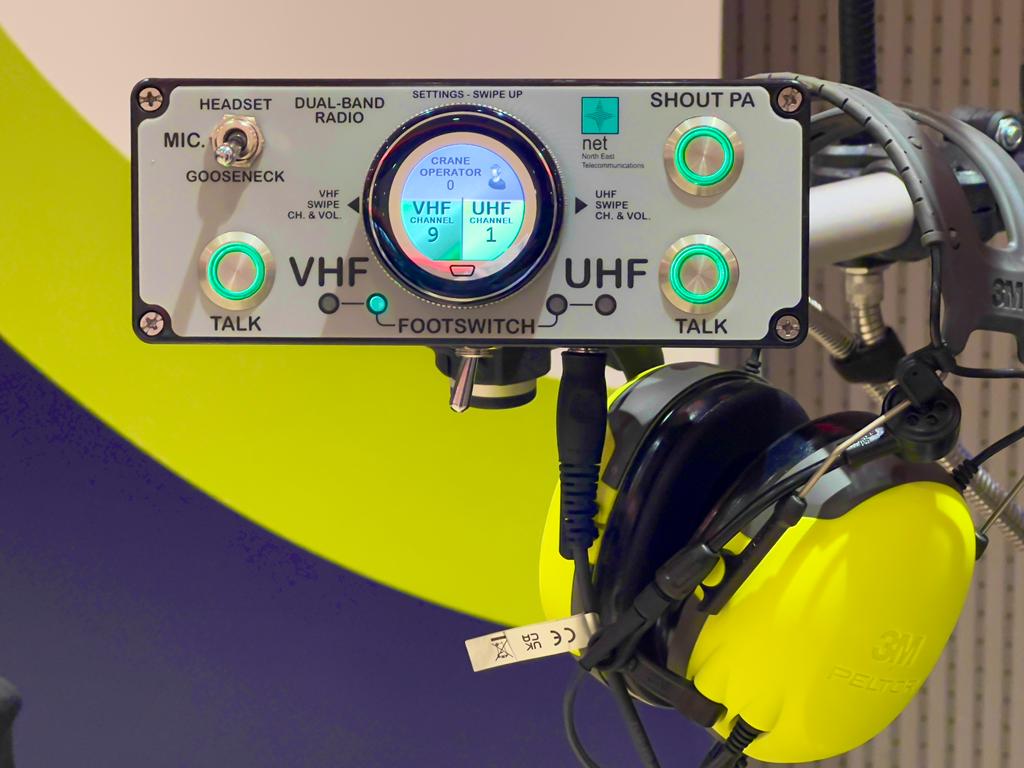 Safe Area Operator Remote Control Unit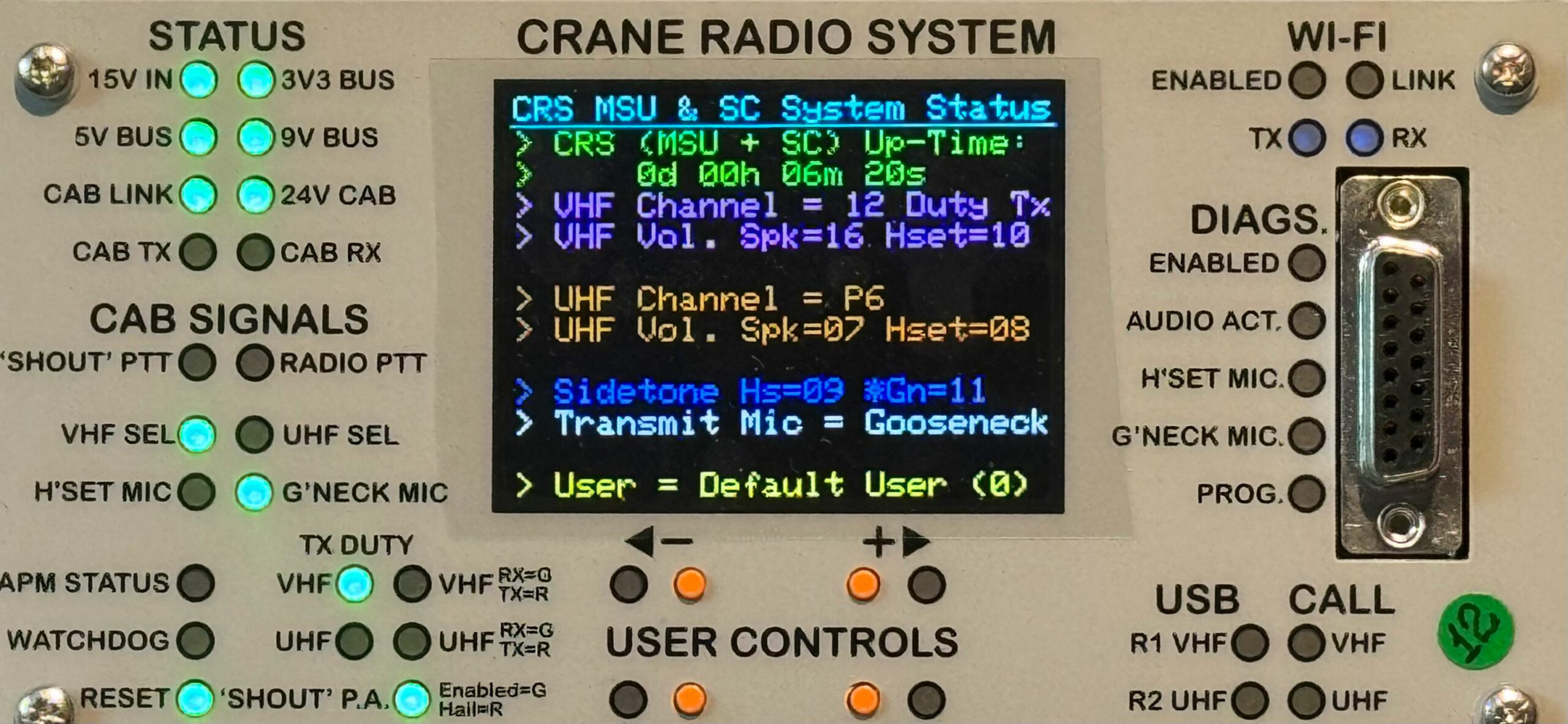 System Status on Controller