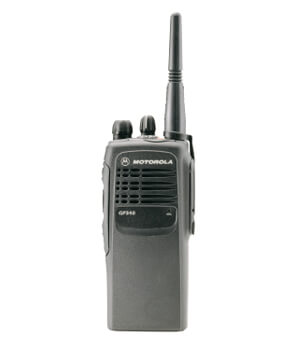 We also have a wide portfolio of standard non ATEX radios available for general hire.  We can offer you the most up to date radio communications to suit your needs.  
From one day events to long-term business use. We can provide a bespoke solution to suit your needs. Accessories can including discreet earpieces and radio repeaters can also be included. 
We also provide a comprehensive site service so that your radios continue to be fully operational on site. 
Radios can be delivered to you at your convenience or collected from our offices.
For competitive pricing information please contact us.
"Motorola's Professional Series, is a simple communication solution for portable users requiring a high quality radio."
Download Datasheet GP340
Download Datasheet SL1600
Some of our popular hire kits include;
Motorola GP340 Standard Radio
The popular GP340 radio is an excellent and unobtrusive way of keeping the team in contact. Streamlining operations with radio communication increases productivity and can form part of an organisation's health and safety system which is particularly important for individuals who work alone or remote from the team. In addition to the features of the GP330, the GP340 features Emergency Signalling which can be configured to send a help signal to a pre-defined person or group of people at a single push of the bright orange Emergency Button.
Motorola SL1600
MOTOTRBO™ SL1600 provides reliable push-to-talk communication for the mobile, everyday user in an ultra-slim and rugged profile. Whether you're working in the field or at a black-tie event, the SL1600 is boldly designed to keep you efficiently connected.
Measuring only 22mm thick, the SL1600 is ultra-portable. A stubby antenna, curved edges and rugged frame make the SL1600 the perfect work partner. It can be easily carried in pockets or bags without snagging or bulging.
If you would like to talk about your hire requirements please call +44 (0) 1224 775717 or

Commonly used accessories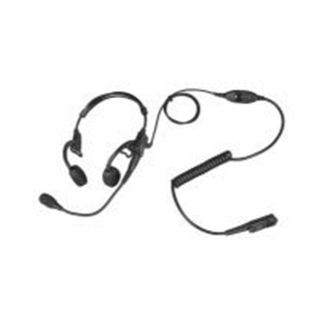 Remote Speaker Microphone with enhanced noice reduction
Audio Jack: No
Emergency Button : No
Noise Cancelling: Windporting feature
IP Rating: (RSM Head only)
Intrinsic Safety Standard: FM (CP140/CP160/CP180 only)
Unit of Measure : 1 EA CE: Yes Not available
WEEE: WEEE compliant ROHS: ROHS compliant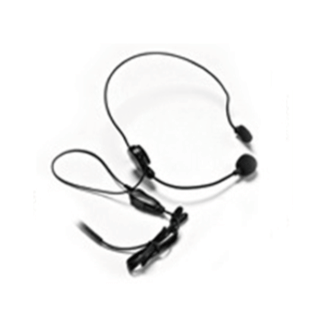 Ultra-Light Weight Earpiece
Audio Jack: No
Emergency Button : No
Volume Control: No
Noise Cancelling: Windporting feature
IP Rating: (RSM Head only)
Intrinsic Safety Standard: FM (CP140/CP160/CP180 only)
RSM W/O JACK IP57 FOR CP
Unit of Measure : 1 EA CE: Yes Not available
WEEE: WEEE compliant ROHS: ROHS compliant
DIGITAL / ANALOGUE RADIOS